Frequently Asked Questions
What is a raffle?

People fill out a form for a limited number of keycaps! Majority of the time the entries are significantly more than the actual caps available. Leaving the winners up to RNG.

What is a proxy?

A proxy is used for people who are international and regularly buy keycaps in the US. People will then send a bunch of caps to someone in the US and bulk ship to themselves!

Why do you not have keycaps in stock all the time?

I generally do most sales in raffle format, allowing people to have a fair chance at getting the keys. I only put extra caps/first come first serve or occasionally fulfillment style sales.

How do I know if my keyboard will fit your keycap?

If your keyboard has MX stems (little cross shapes) than your keyboard will definitely fit my cap!

How can I make sure I don't miss any future raffles?

Follow my Instagram or place your email in the mailing list on the link at the bottom of my website! You also can join my discord to get discord pings!

How much do you charge for custom commmisions?

Commissions depend on the design, and overall concept of your idea! If you want them to be exclusive or I have permission to use them. Generally around $250 per unique custom design and $70 per cap.

What do I do if I bought a keycap and still haven't received it?

If you live in the states and it's been more than two weeks please send me a message in the contact section of my website! If you are waiting for an international order, please wait at least a month and a half to see if the keycap shows! If not, please message me in the contact section of my website!

What's the best way to contact about possible colloborations?

Please refer to the discord link at the top/bottom of this site! I'm really active on my discord server!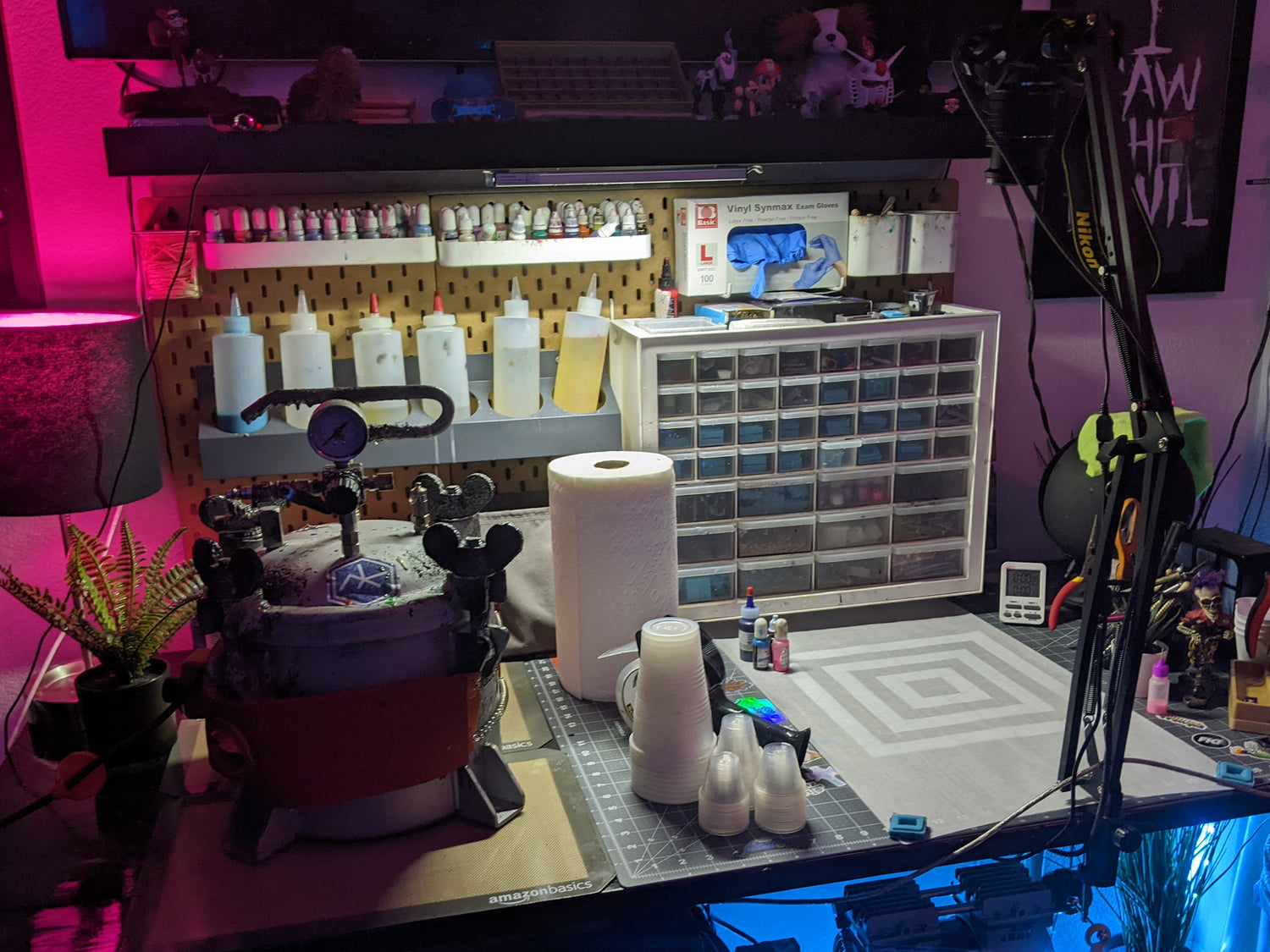 About Me!
I make these keycaps in my room in Las Vegas Nevada! I use clay and 3D printing to make the master designs and then I mold them with silicone! I take the silicone molds and use polyurethane resin to make the final keycaps!

I originally started making Runescape designs and have since ventured into the wild world of blanks and encapsulation techniques!